Dress to impress.
Dress your tent to impress guests with stunning accessories like clear roof panels or custom interior fabric treatments. Making your tented space unique is a surefire way to make your event memorable. Let's make it one for the books!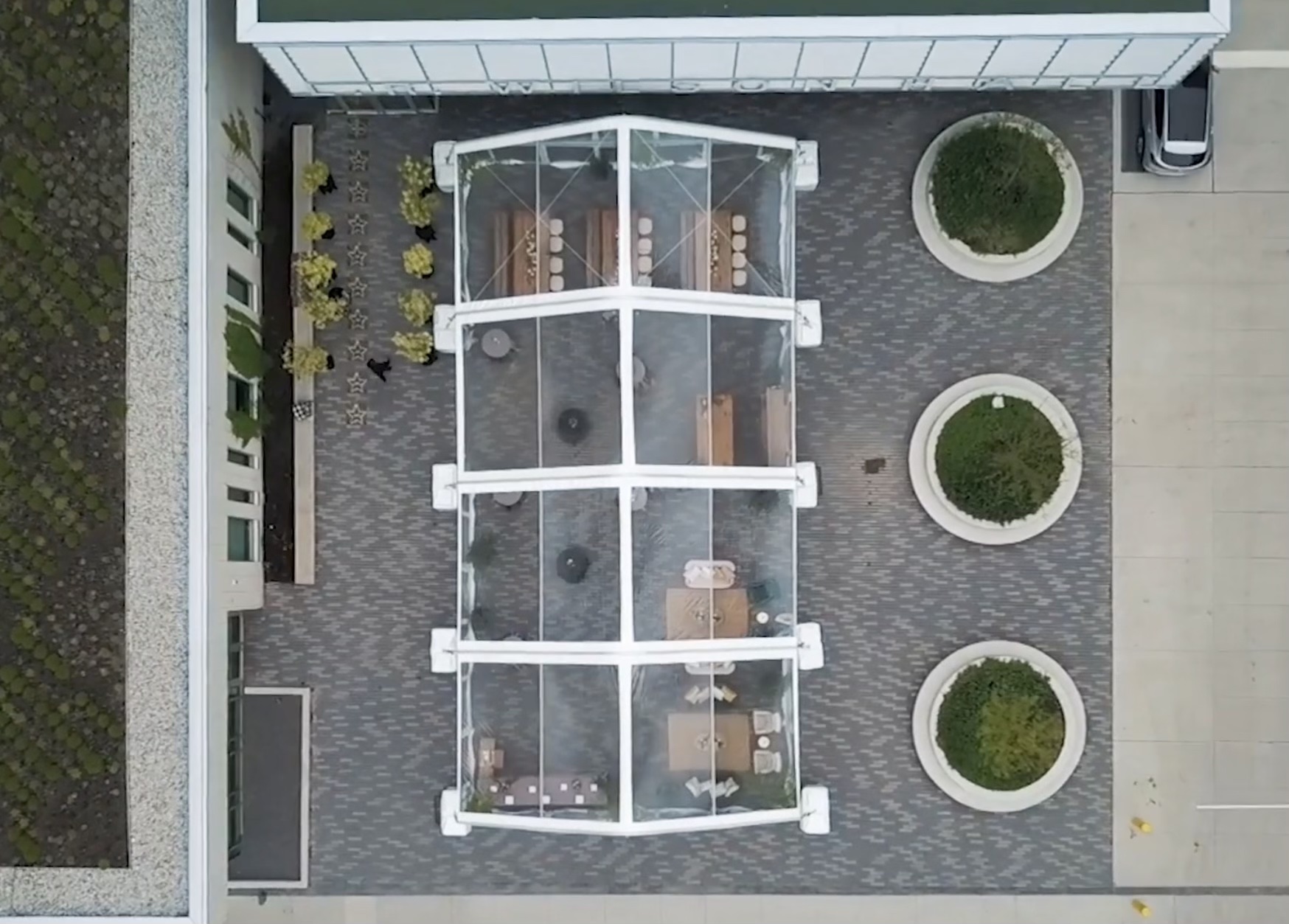 Clear Panels
Sky is the limit with clear roof panels. Let the light pour in for daytime events, and later on have your guests dancing in the moonlight.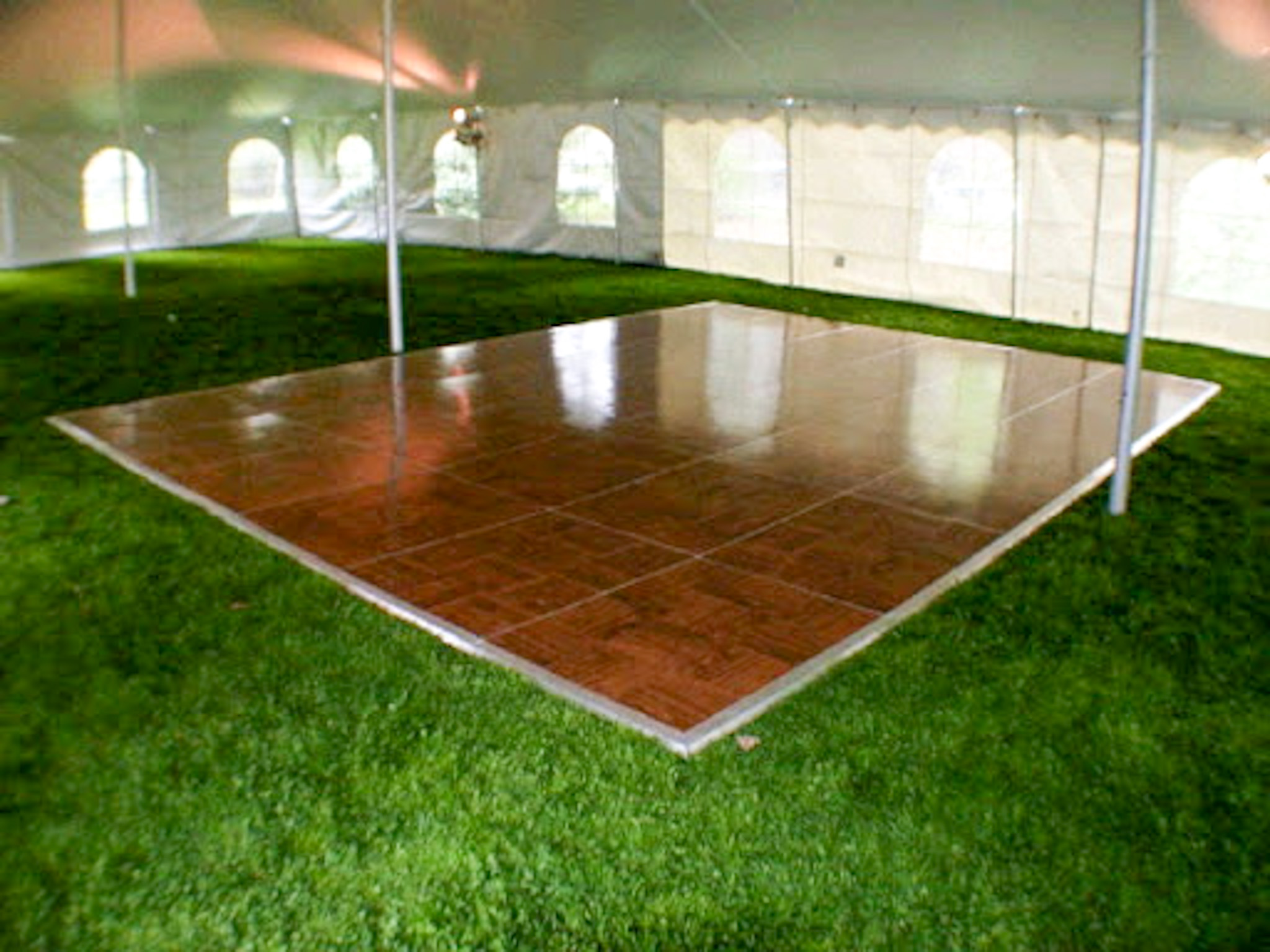 Dance Floors
If it didn't end with a dance party, was it even a party? Give your guests a space to show off their moves with a custom dance floor.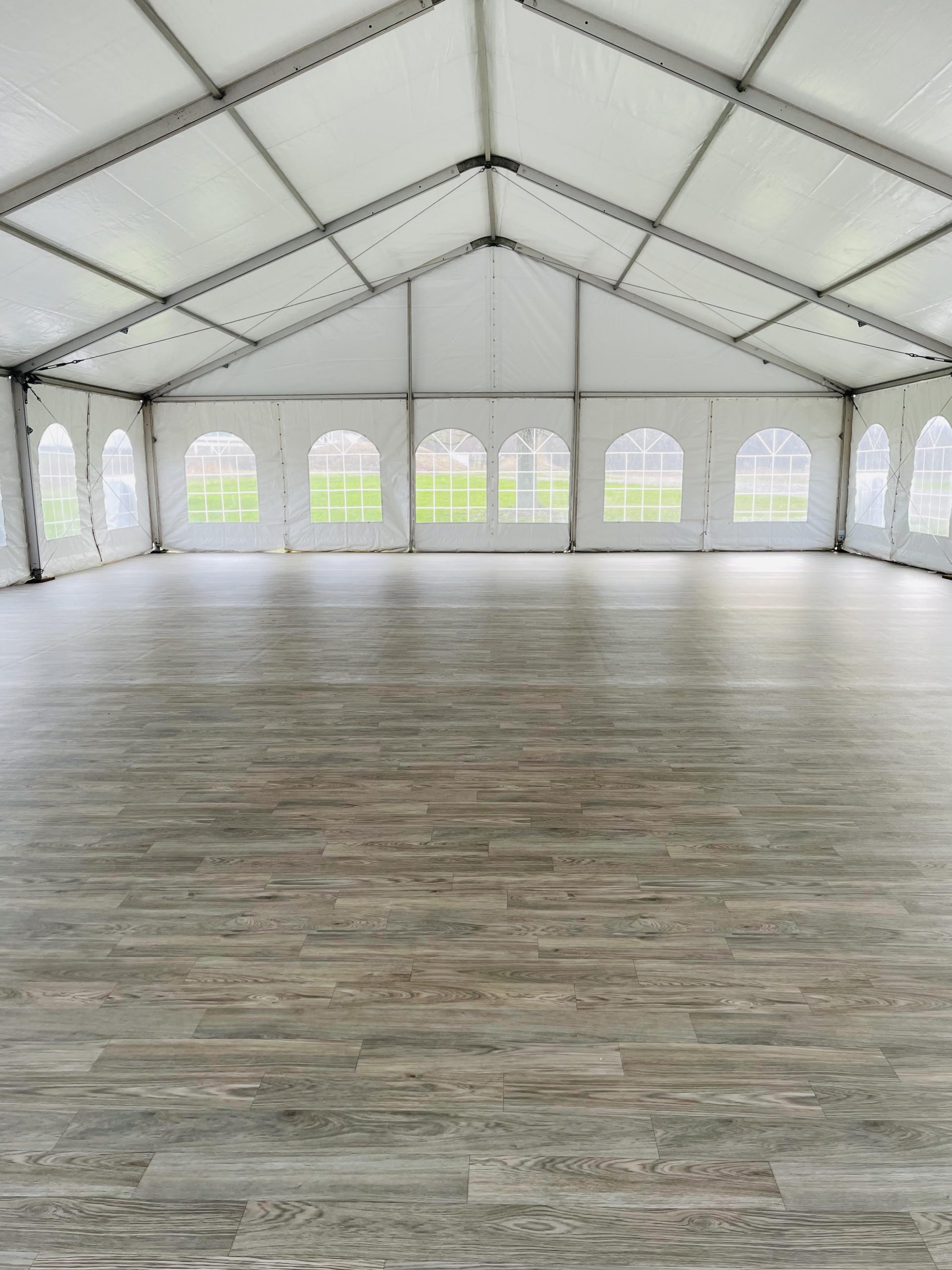 Flooring Solutions
Get your event off the ground with a full floor. Flooring will level the surface, and beautify the interior with carpet or vinyl overlay options.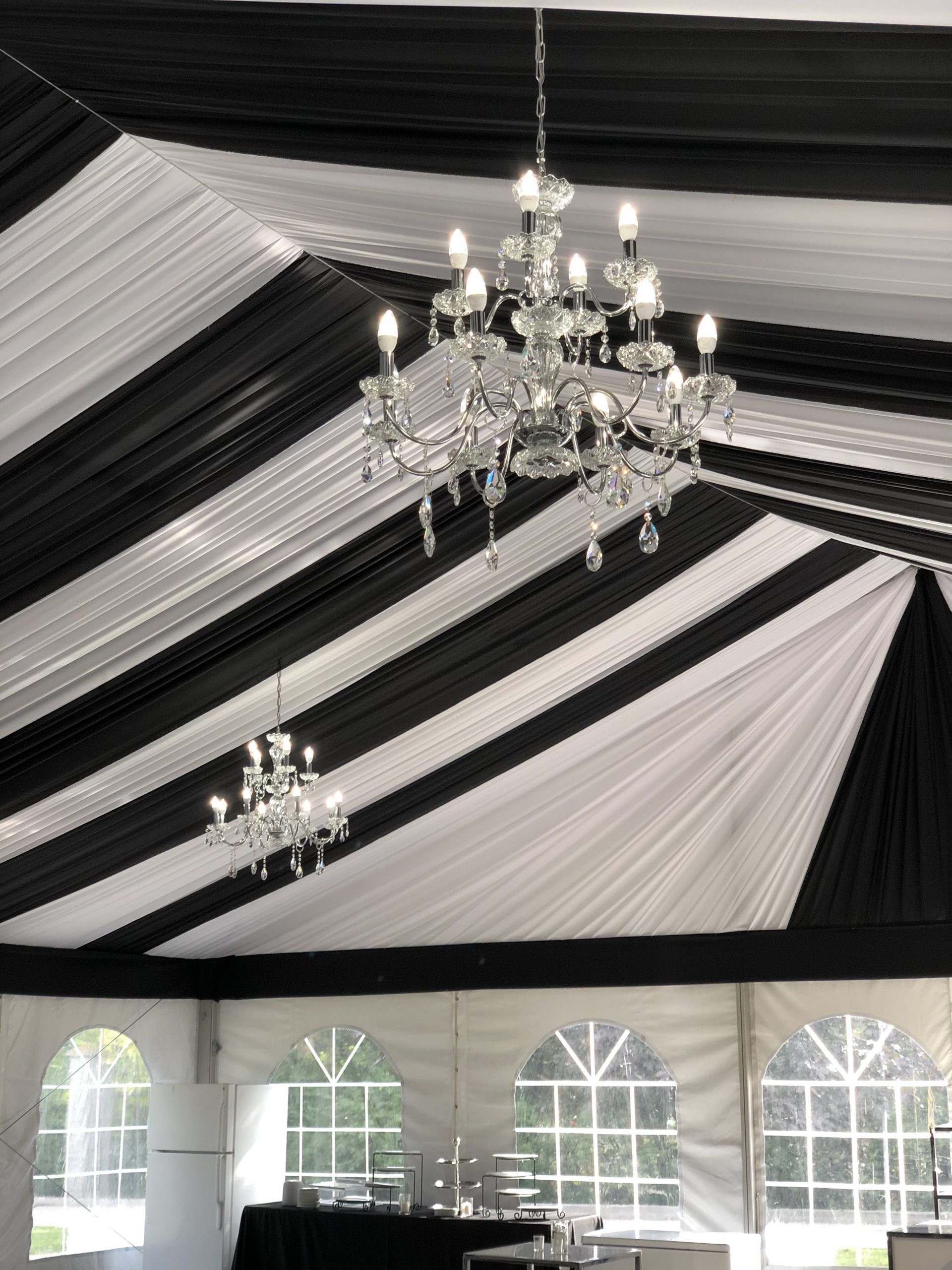 Interior Fabric Treatment
Interior design isn't just for homes. Introduce colour and texture to your tented space with a custom fabric treatment.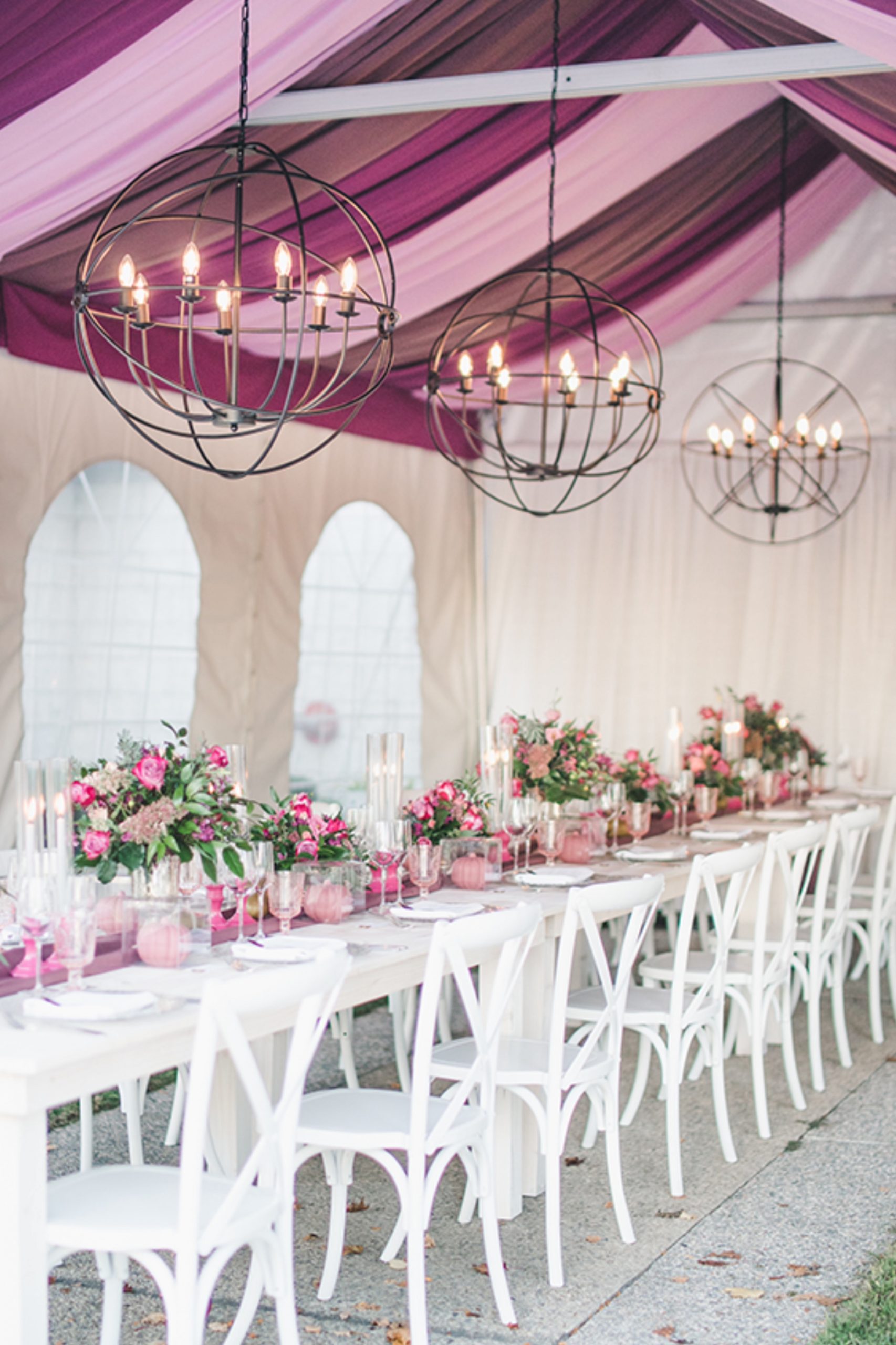 Lighting
Light up your event with stunning chandeliers or fun string lighting. Set the mood with included dimmer switches.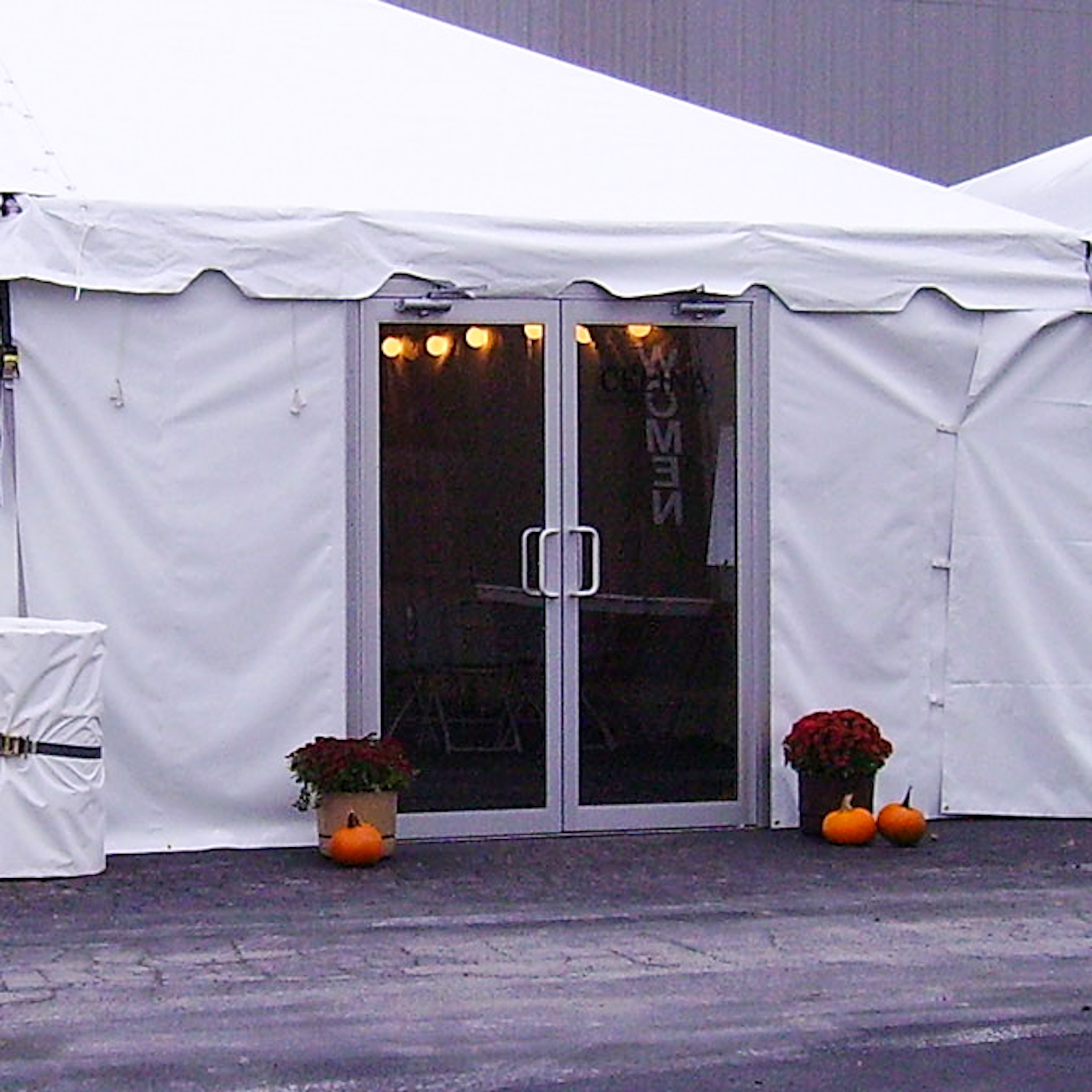 Glass Doors
Upgrade your tent doorway to a glass door. Now that's called making an entrance!
Tent Styles
Explore the two premium tent styles.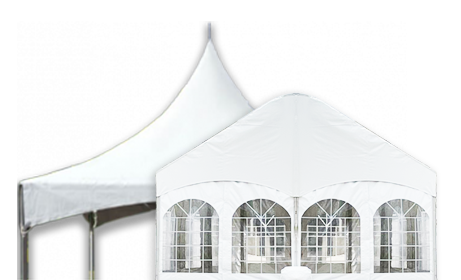 Wedding Tent Packages
Everything you need to put on a great event.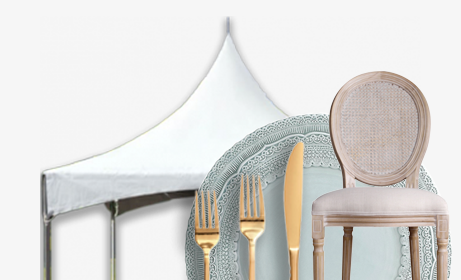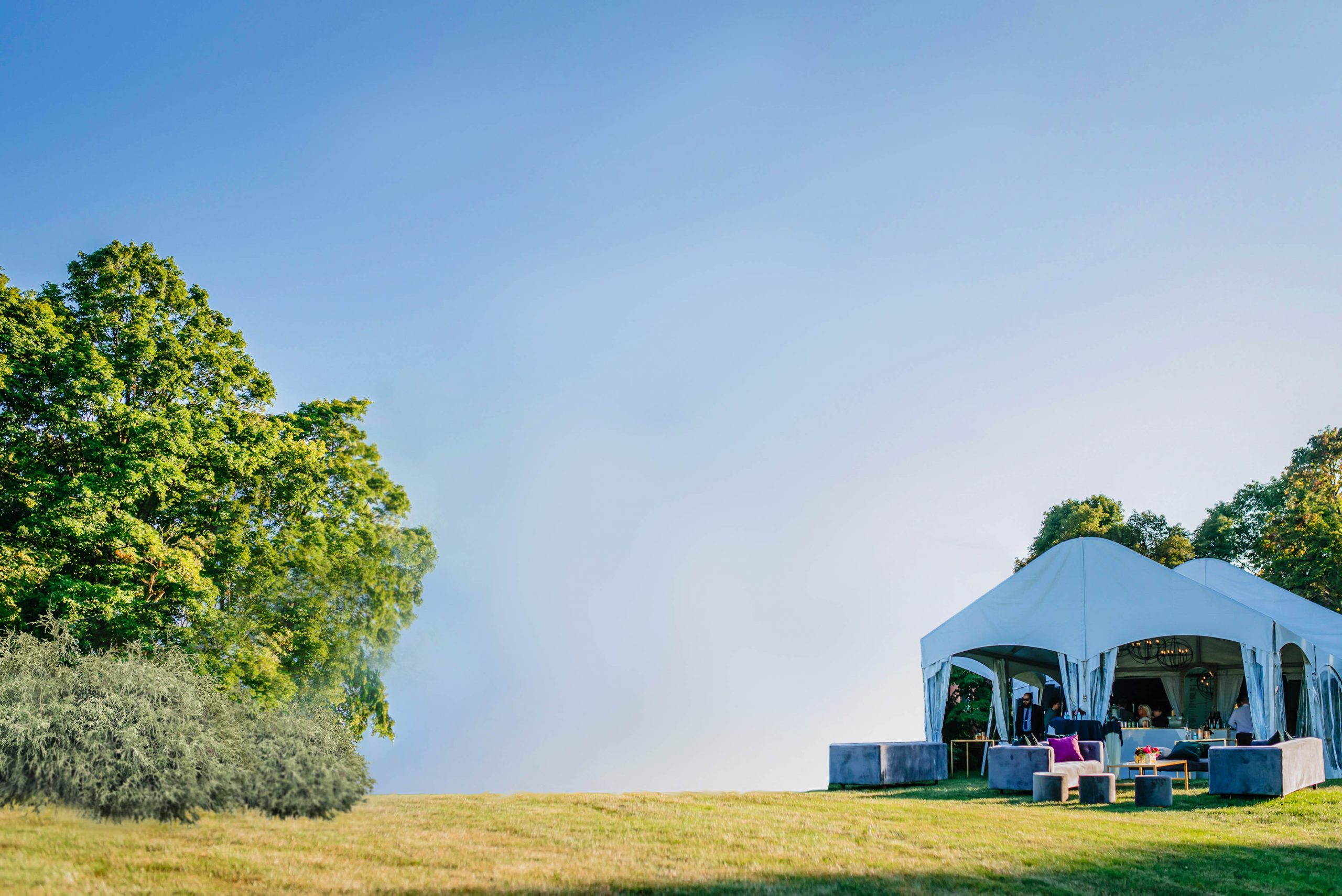 Ready to get started?
Take control of your event!
Let's design a tent space that works for you.