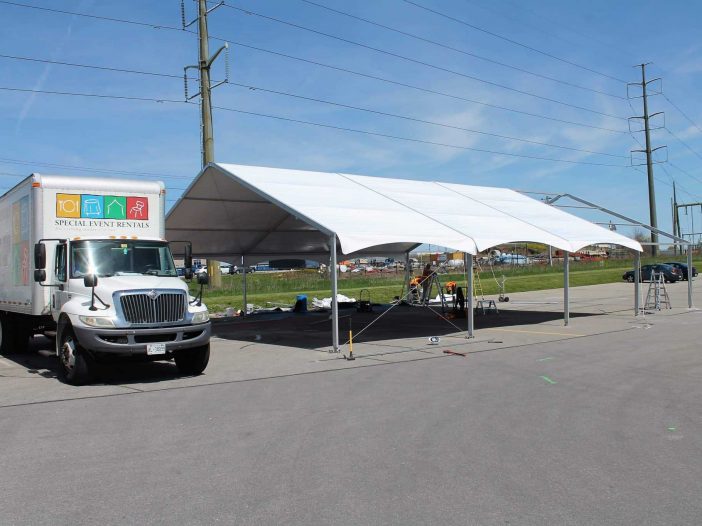 Corporate parties don't have to be a total snooze fest – especially when you have an award-winning food truck, a 40 x 60 enclosed tent with interior furnishings and musical guests!
This job was our first tent set up of the season – we kicked it off with a grand opening party for Precision Record Pressing in Burlington, Ontario. Precision chose to host a tented event for three main reasons. Firstly, they didn't have the space in their manufacturing area for a 200+ seated lunch and live entertainment.  Secondly, having a tent allowed the event to go on rain or shine.  Finally, they wanted to make an impression on everyone who attended.
Ernie Addezi, VP of Operations at Precision Record Pressing has dealt with us in the past, and when it came to organizing this large-scale event we made the planning portion as simple and seamless as possible.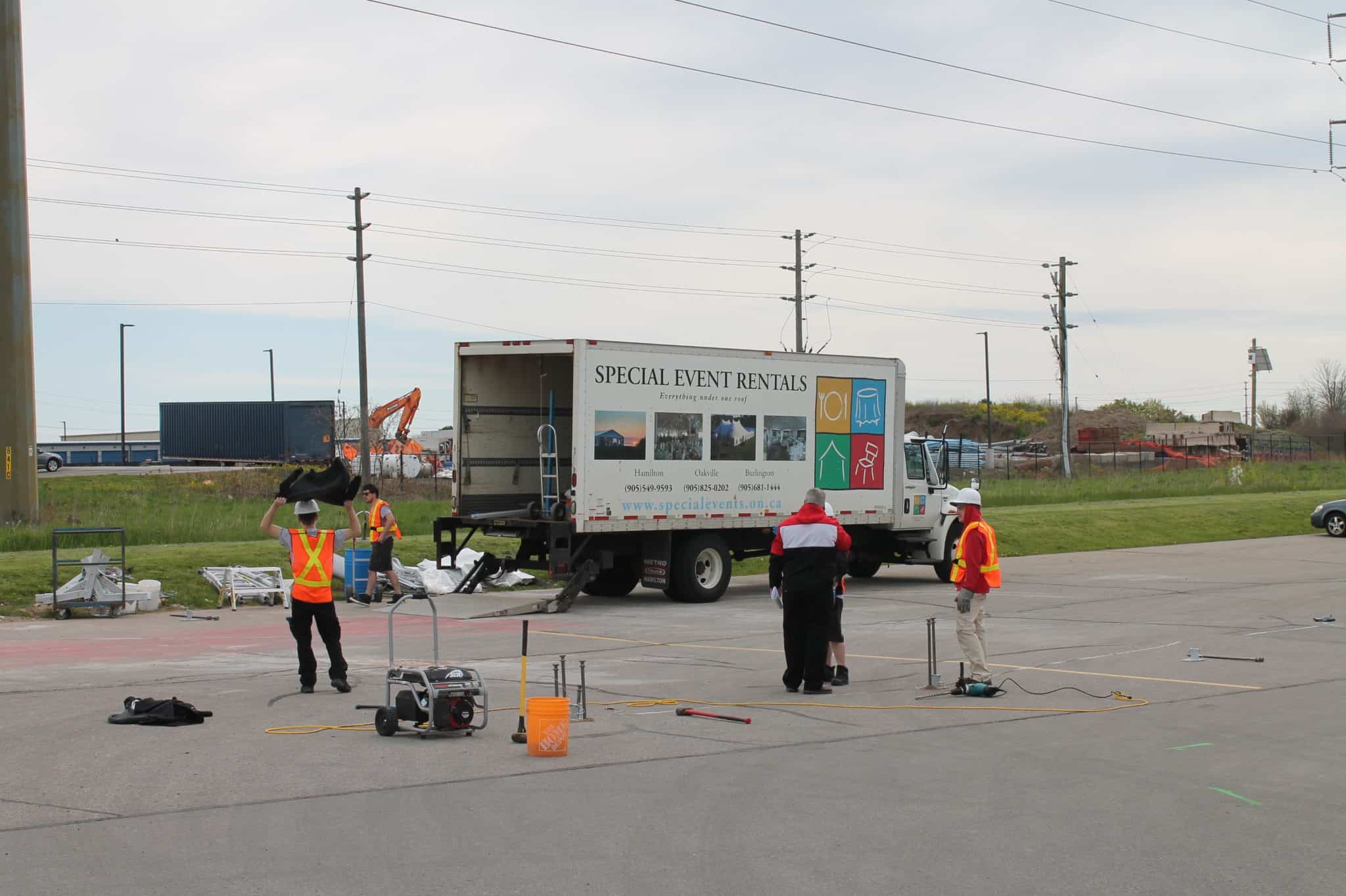 The best part about using a tent for your event is that you can have your event wherever you'd like. Precision chose to make use of their back parking lot to host this event. The photo above is our staff doing the preliminary measurements to ensure we've stayed in the designated space for the tent. This may not look like much just yet, but good things take time.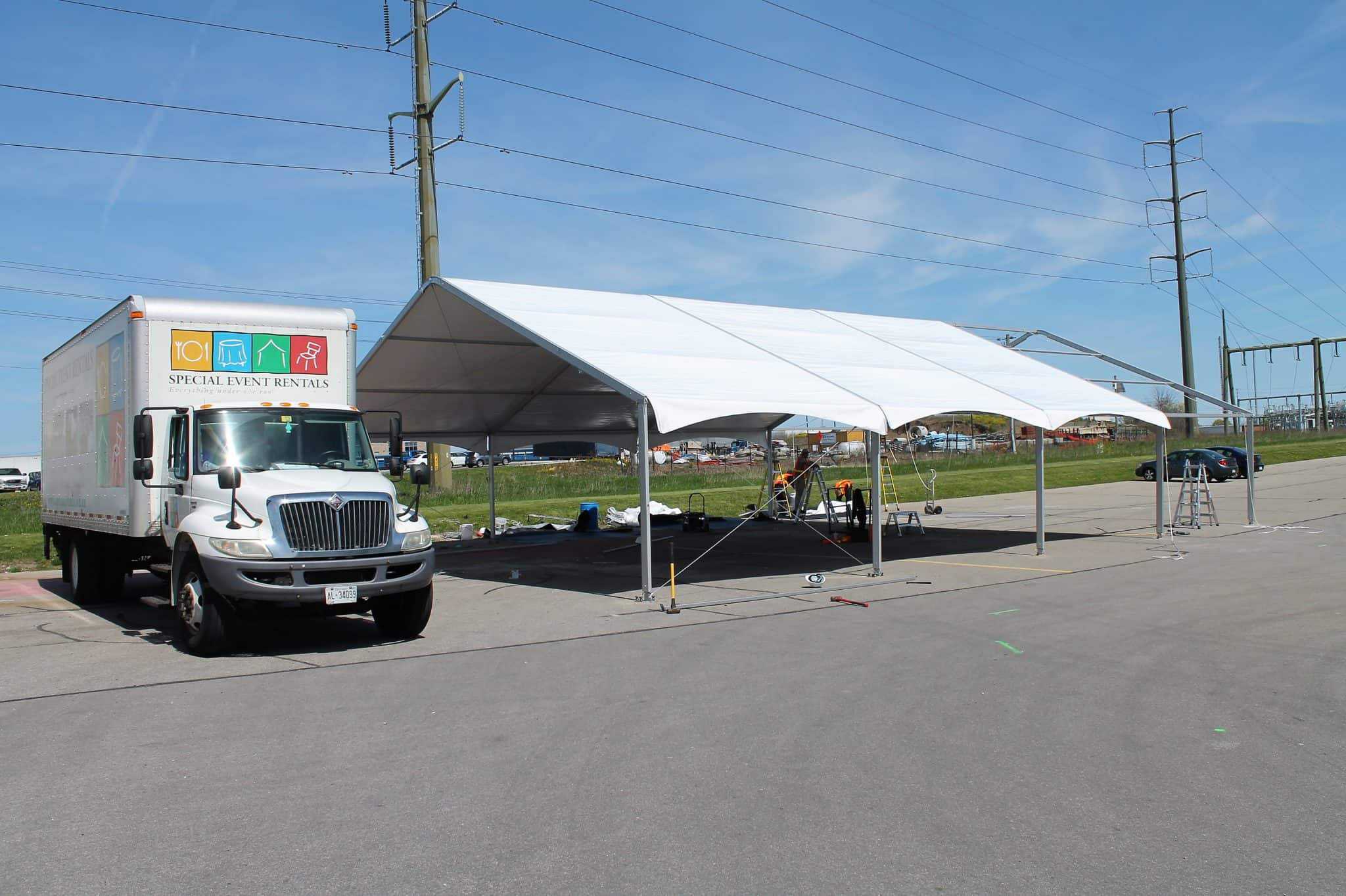 A few short hours later this baby is coming together! The photo above features the frame of the tent and roof panels; since the tent has a steel frame your event is safe from rain, wind or any other unexpected weather.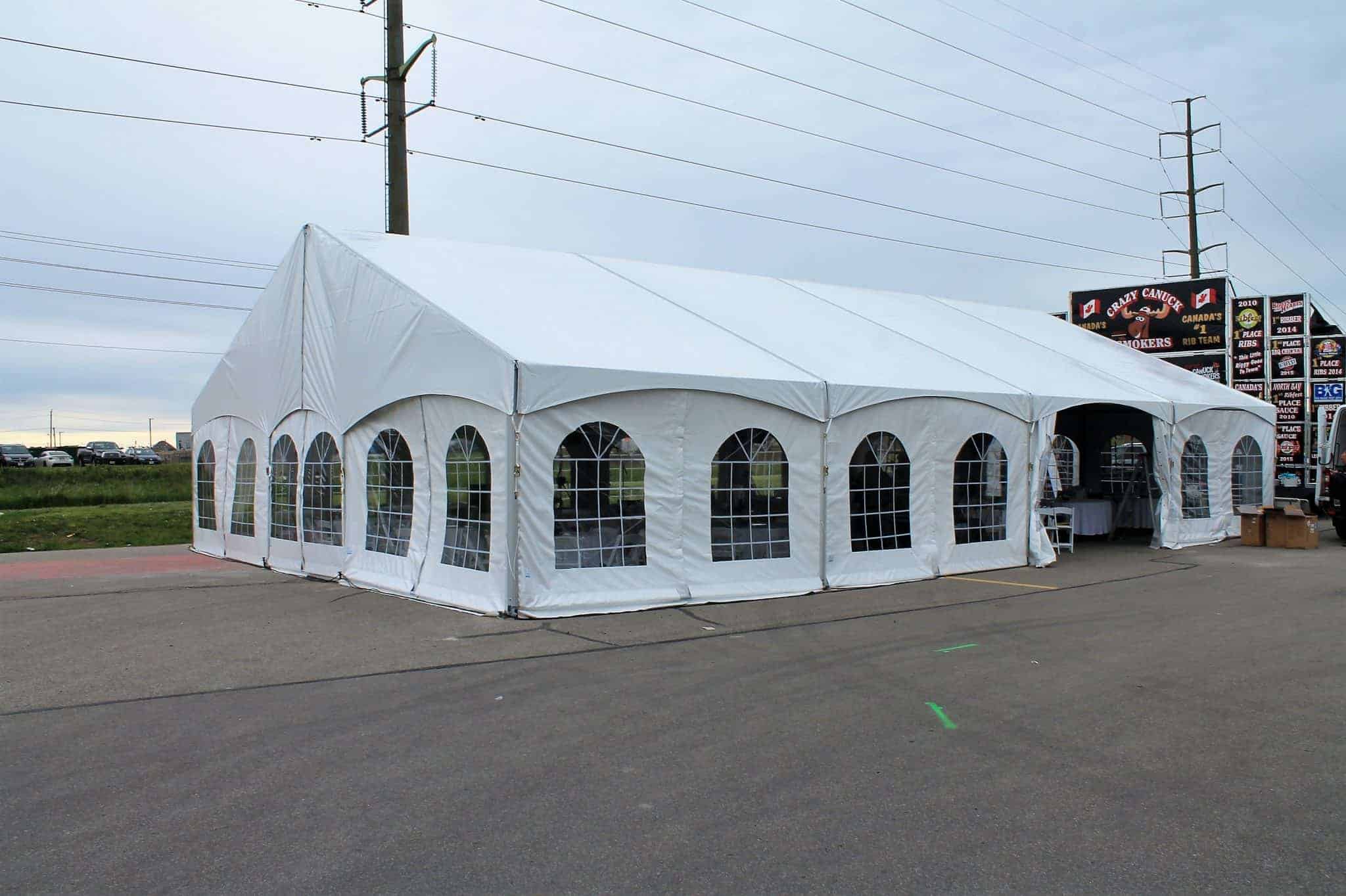 Finally, we have the finished product – a full structure, which transformed this back parking lot into a pretty great party venue.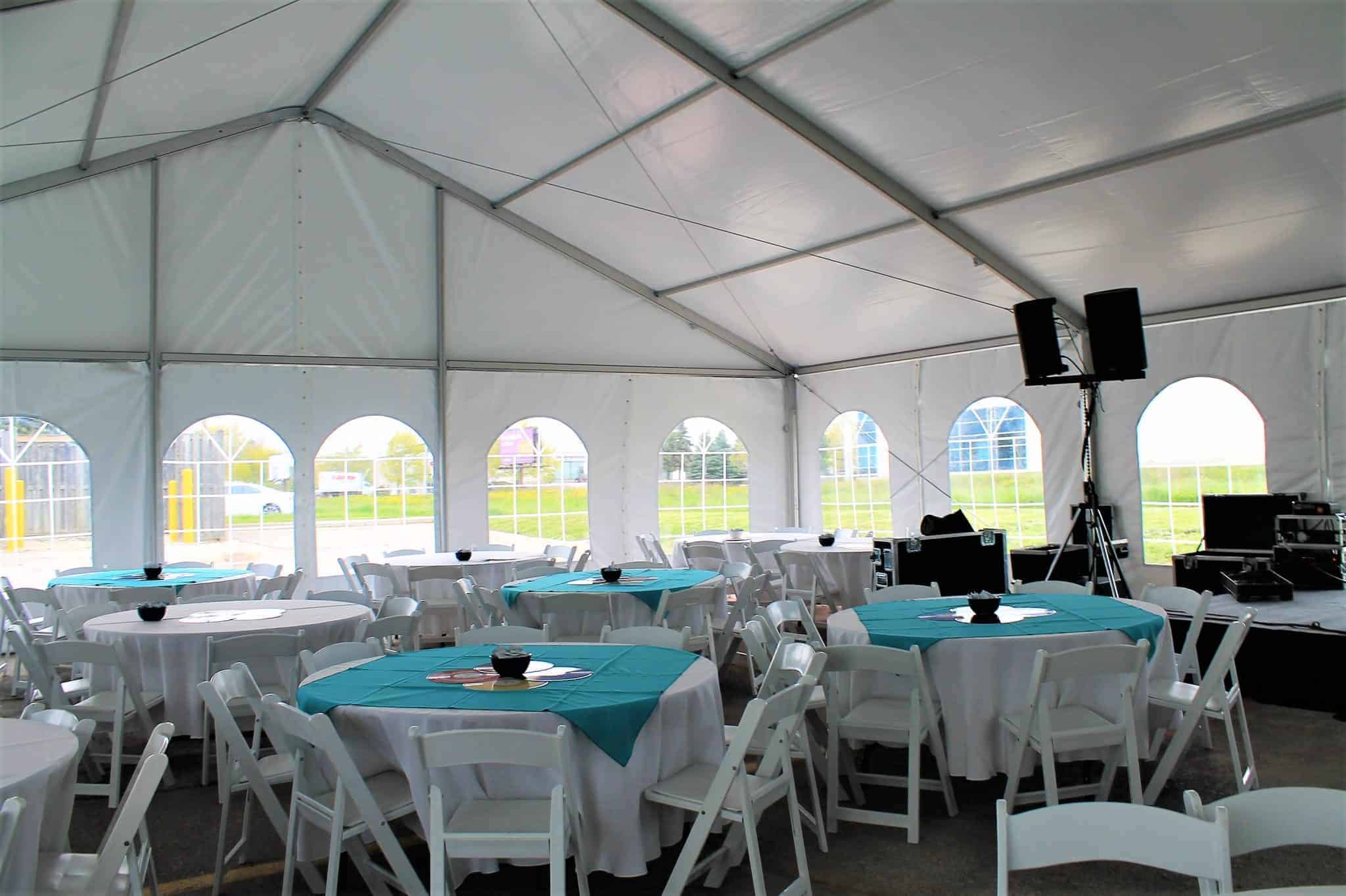 Subscribe below to stay up-to-date with our recent events and new products. P.s. we have something exciting and unique coming, you won't want to miss it!