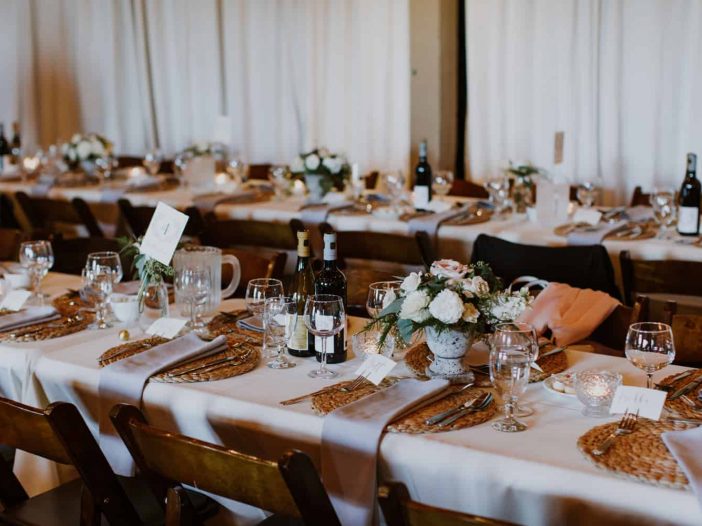 If you've ever dreamt about a wedding in cottage country, stop dreaming… That's right ladies & gents, we deliver to Muskoka!
Looking back at some past Muskoka weddings, we really admired the simplicity of this wedding in particular. Our rentals fit perfectly with the natural surroundings of the clients' chosen venue; beautiful wood tones, ivory linens paired with fresh greens and blush blooms. Tight on space? More and more, our clients are going family style and creating long dining tables.  This set-up is ideal for a smaller venue as it is a lesser footprint than using round tables.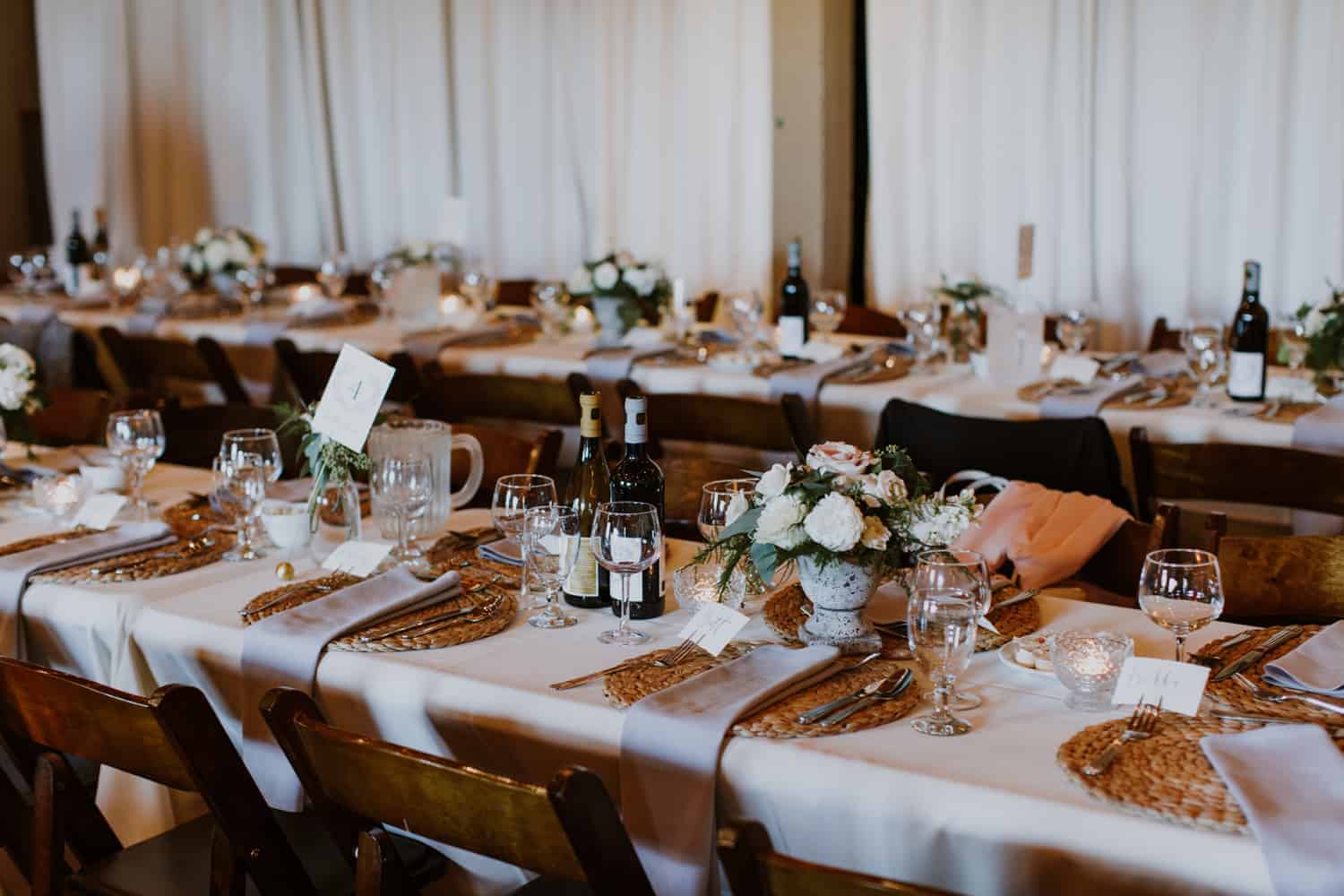 Our Walnut Folding Chairs are a décor item that can be dressed up or down. In this setting, they pair well with our Ivory tablecloths and Powder Grey napkins – we love the beauty of natural tones!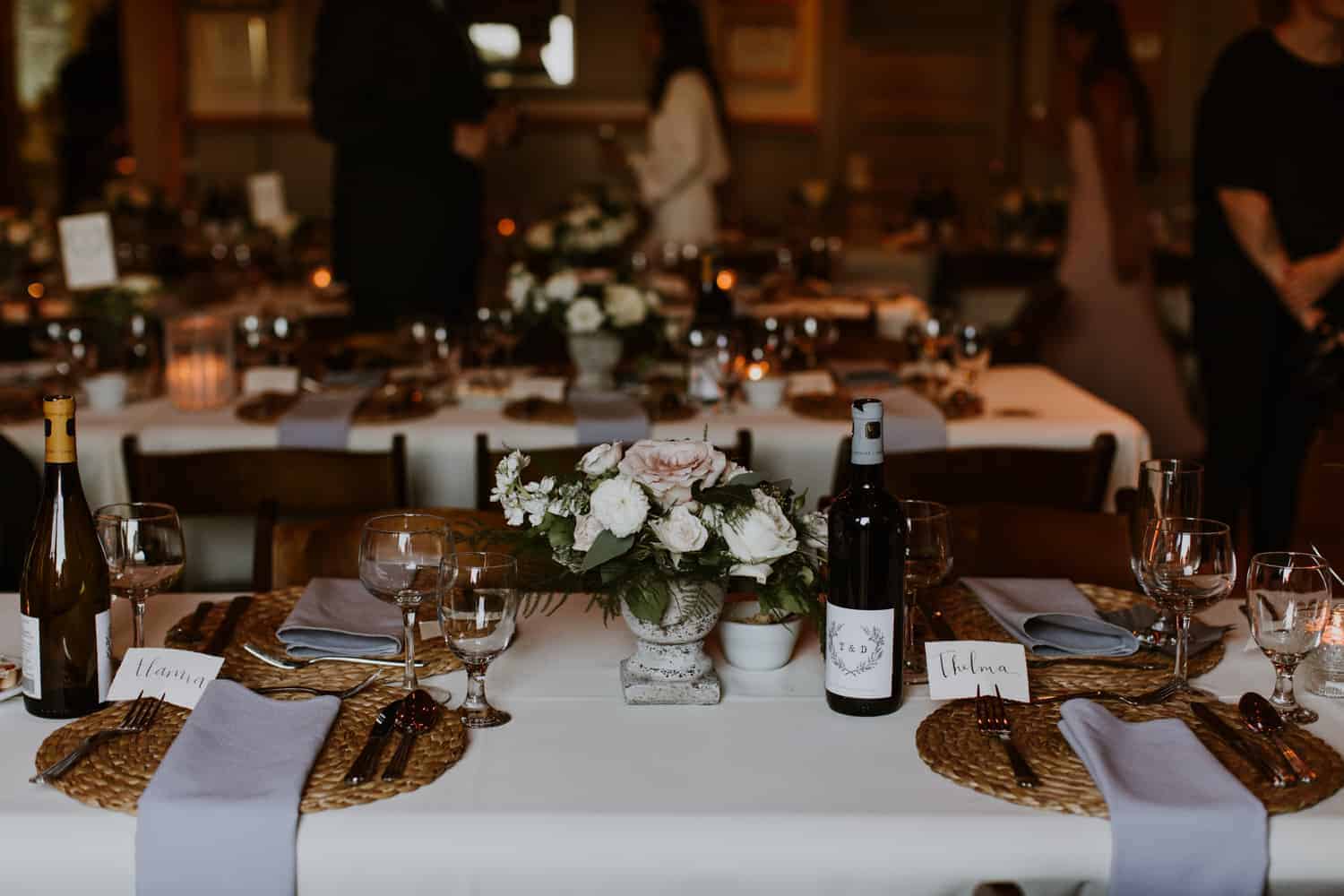 Swooning yet? Contact us today to start planning your dream Muskoka wedding and subscribe to our mailing list below to be the first to hear about our new products!