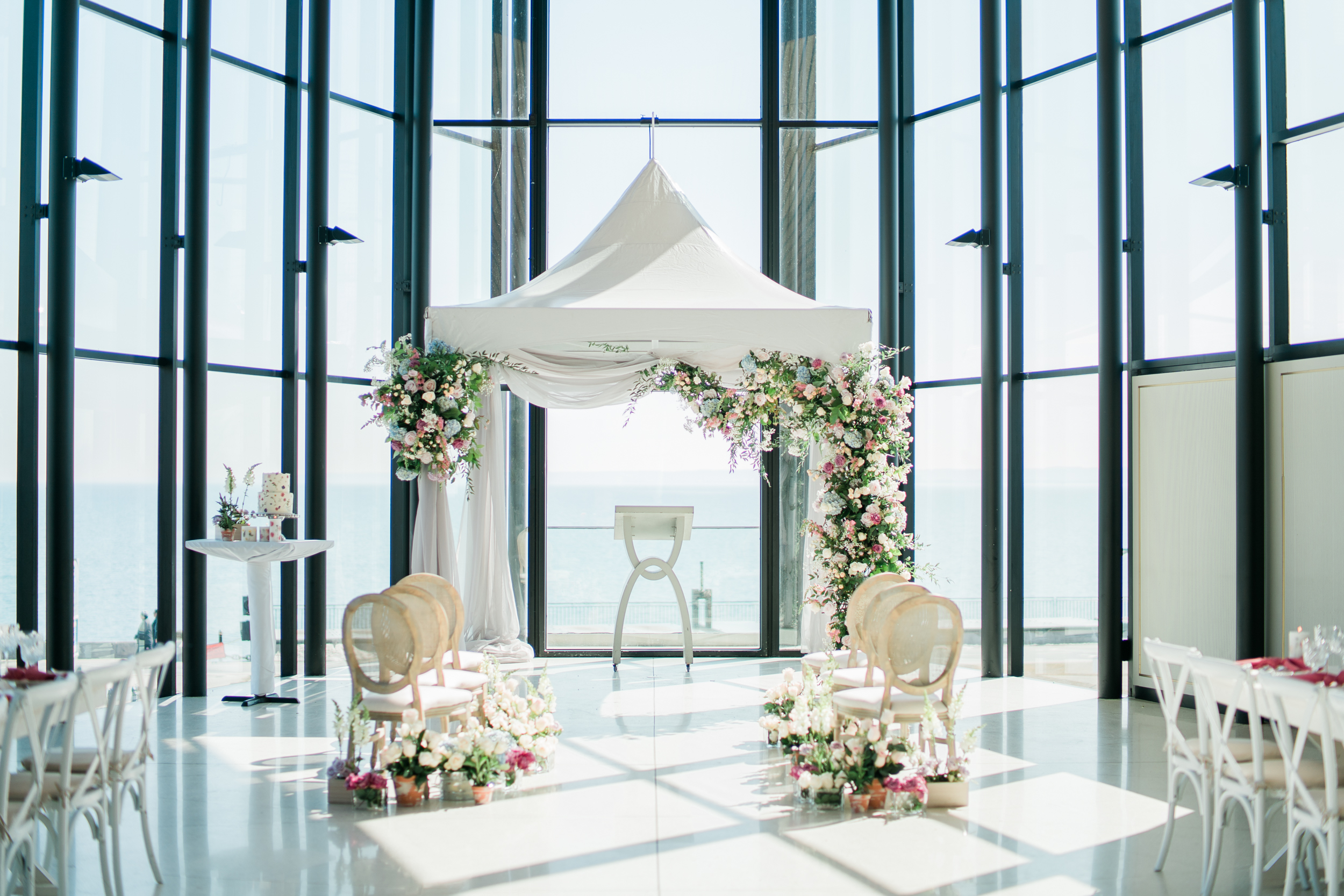 The High-Peak Tent
The High-Peak Tent boasts a traditional style with a high centre point and sweeping roof lines. This tent style is best suited for smaller events, especially at- home functions.
Retractable sidewalls
Sidewalls on a track system make it easy to open and close up your space. Forgo sidewall panels altogether for an airy feel.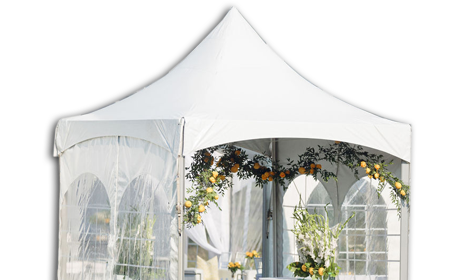 Combine multiple peaks
Combine multiple high-peaks together to create a larger space while maintaining the traditional look of the high-peak.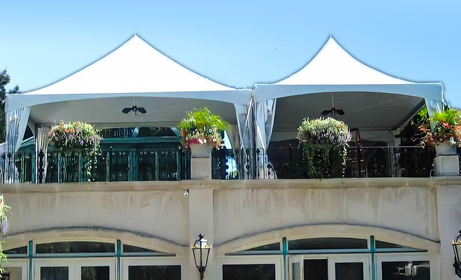 Stunning accessories
Tent accessories like chandeliers and custom draping and flooring combine to make the tent space your own.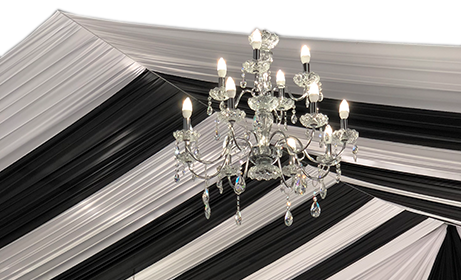 We've got you covered.

Literally.
We believe your attention during your event should be on your guests. There's nothing to worry about when you order a Special Event Rentals tent.
We promise to deliver high-quality tents that are professionally cleaned, engineer sealed, weather resistant, and safely assembled and secured by our expert crews.
What sizes does the High-Peak Tent come in?

The high peak comes in various sizes, and multiple high-peaks can be linked together to create a larger space.

Available Sizes: 10'x10' | 10'x20' | 15'x15' | 15'x20' | 20'x20' | 20'x30'

For large events, we recommend checking out the Legacy Style tent, which is a modular system and can be configured in endless ways.
What surfaces can the High-Peak Tent be installed on?

The High-Peak Tent can be installed on any surface including grass, asphalt, patio stones and deck. Depending on the surface, our crews may secure the tent with spikes, concrete blocks, or a combination of both.
What is the process of ordering a tent?

We start with the essentials like your date, location and guest count. From there, our tent experts work closely with you to develop a tenting solution that is totally customized for your event. After a site visit to confirm spacing and placement, a quote is issued. A deposit will be collected to reserve the tent for your event date. When the special day arrives, our crews handle the rest for a successful installation!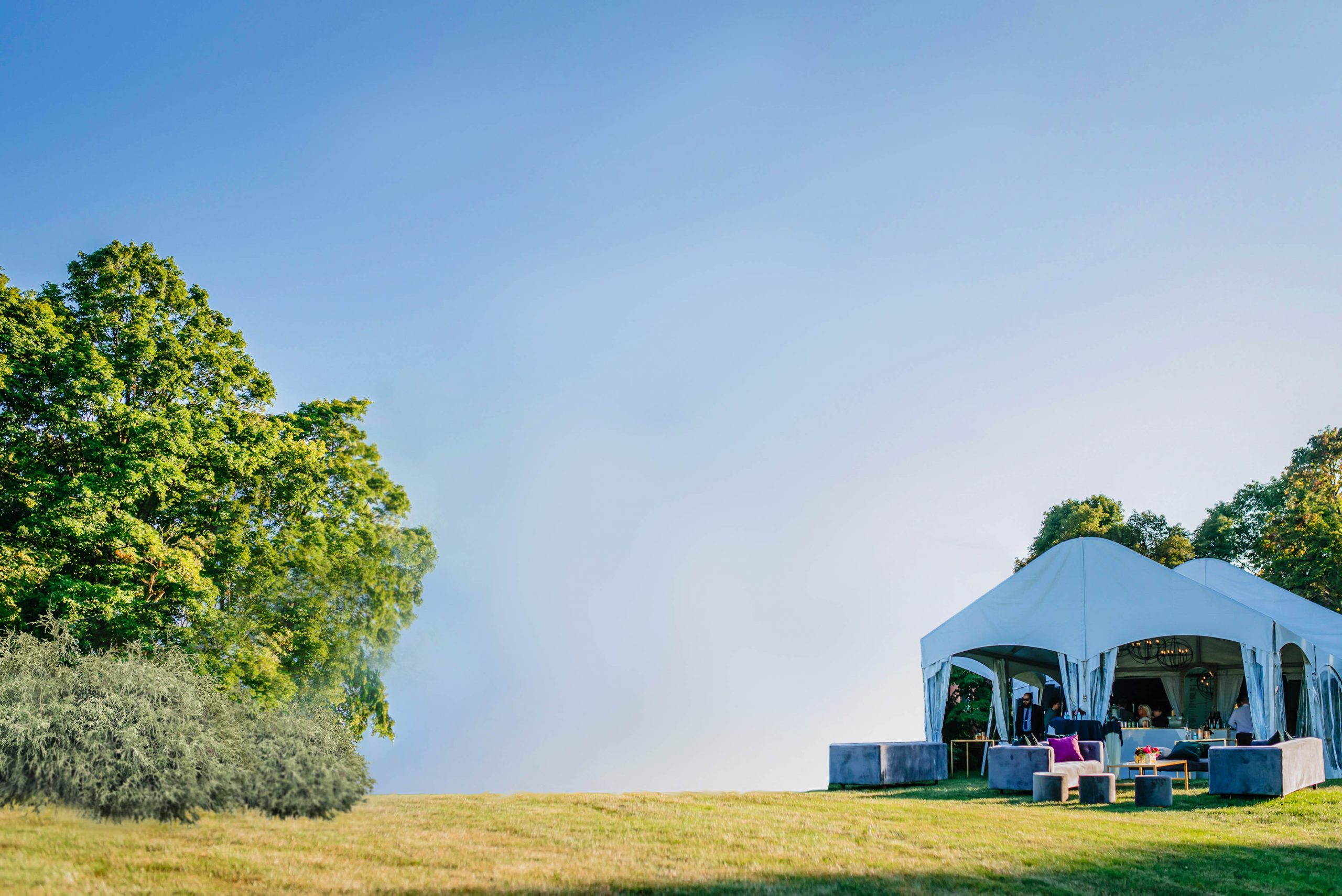 Ready to get started?
Take control of your event!
Let's design a tent space that works for you.