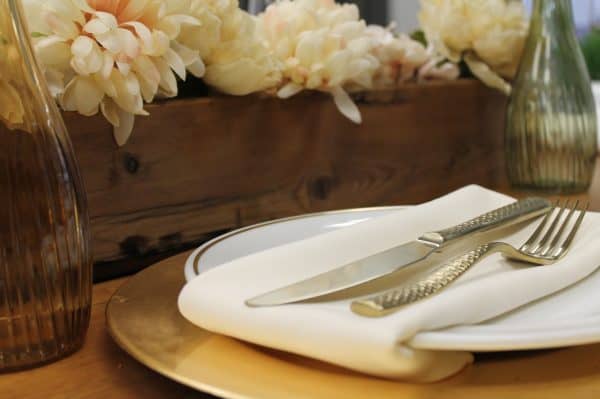 With wedding season right around the corner, we thought we'd give you a little inspiration, all neatly tied up in monochromatic themes (you're welcome).
We love a rustic themed wedding or event, who doesn't these days? For the first theme, we thought we'd add some gold accents to the classic rustic look, to maintain that rustic charm, but also shake things up a bit.
Golden Charm
This look is perfect for a vineyard or tented wedding reception. We used our harvest tables because, well, what else? To complement the warm wooden table, gold chargers, gold rimmed china and our newest arrival, gold flatware. Now, you may be thinking, hold up that's way too much gold! Precisely why we've broken up the gold with our simple, yet elegant ivory napkins. And there you have it, a classic rustic theme with a touch of sparkle.
Timeless Silver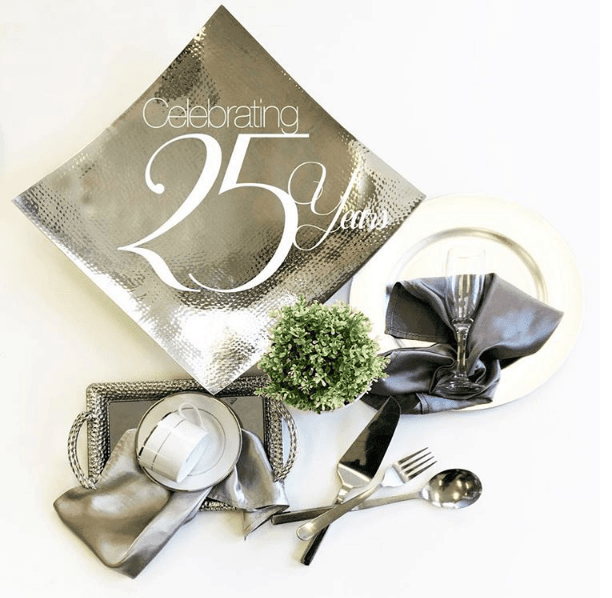 We did this little shoot for our 25th anniversary, yes, 25th! Silver is a classic, timeless theme that will never go out of style. Here, we've featured our silver charger, silver rimmed china, two tones from our satin linen collection and a couple of serving trays from our stainless-steel collection.
Dreamy White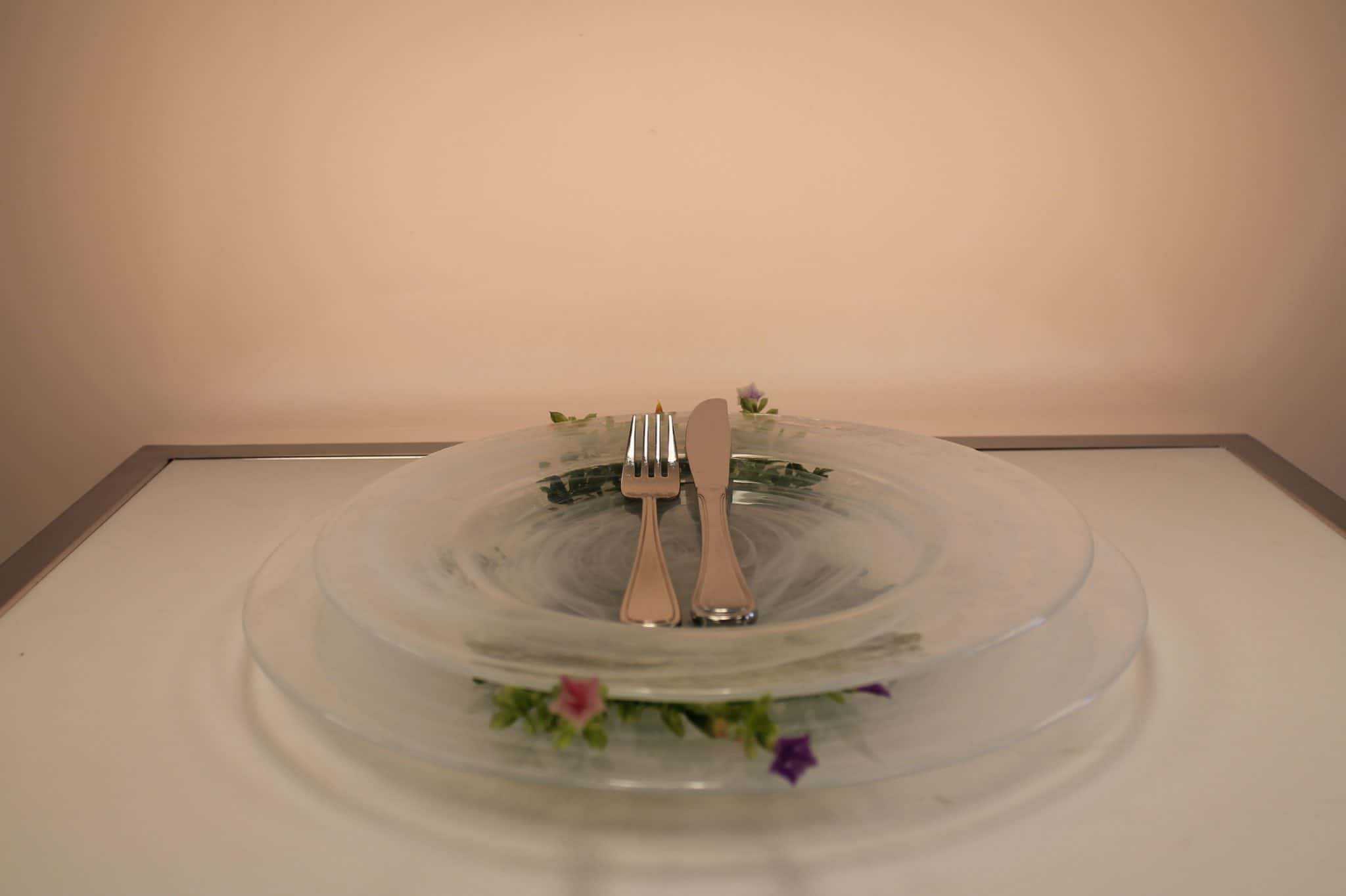 Last, but not least, we figured we'd get extra classy with some of our white options. For this shoot, we focused on our marble collection, these gorgeous chargers and accompanying plates are great to add a unique element to any place setting. Florals don't have to be restricted to centerpieces, we placed some delicate greenery between the charger and dinner plate, to really show off that marbling.