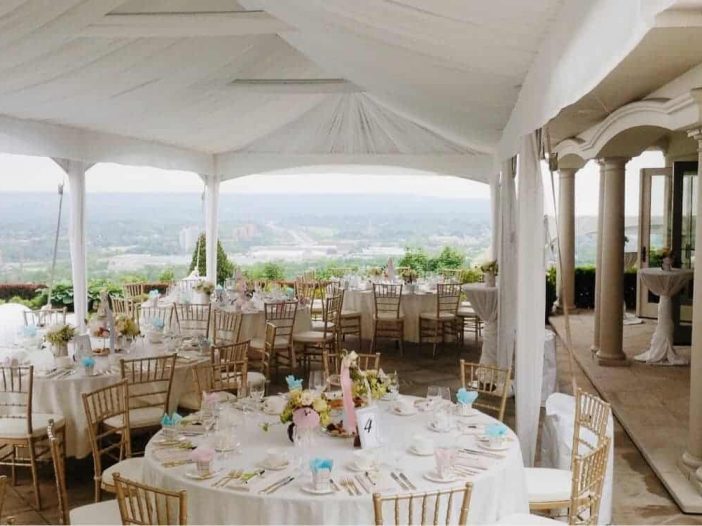 For all of you last minute, possibly frantic brides, it's not too late to book your bridal shower with us for this year. We've got you covered. On the other hand, for all of you super organized, pro planners, we're starting to book bridal showers for next year as well.
Backyard Shower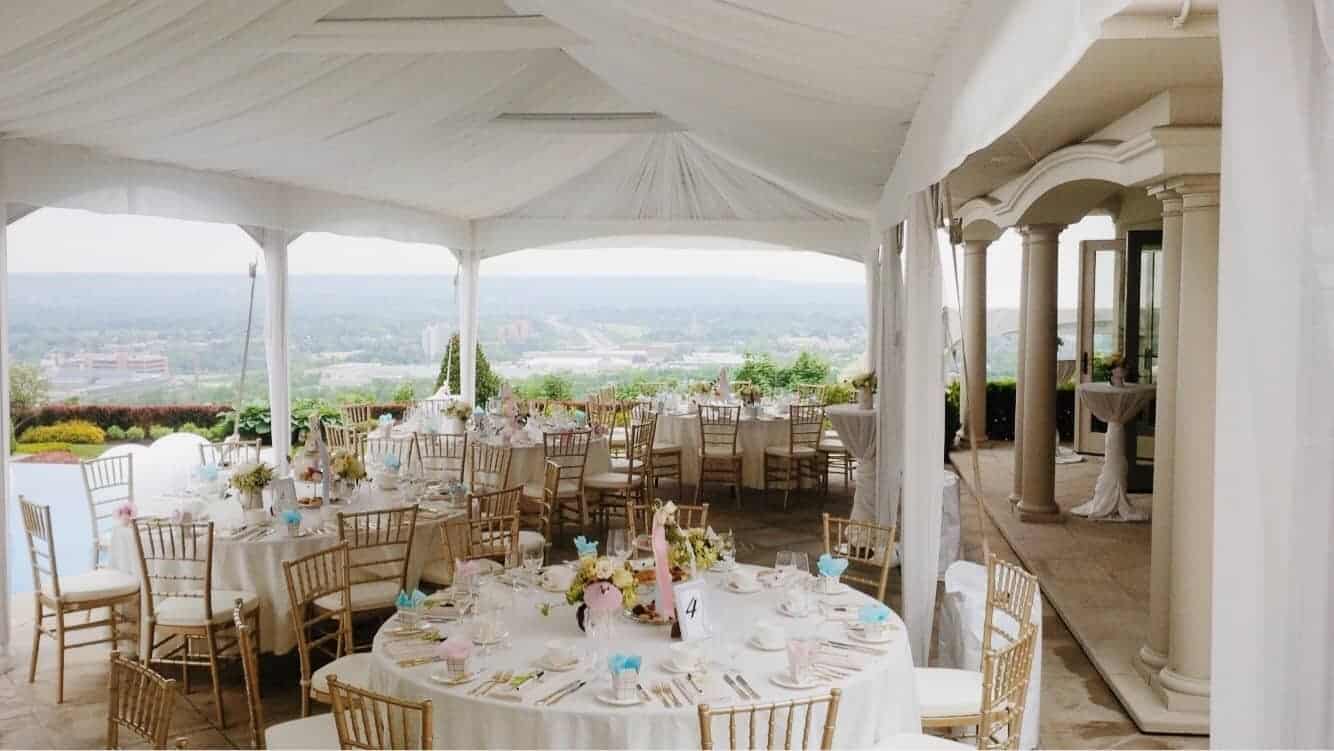 Take advantage of the space you already have, and host a beautiful backyard bridal shower. This particular client chose to use round tables, crisp white linens and gold chiavari chairs. Gold and white is always a classic combination, which allows you to add any feature colours you'd like, such as blue or pink. Of course, a backyard shower wouldn't be complete without a beautiful tent. Classic white drapery adds a touch of romanticism and luxury to this set-up.
We've just ordered an entire arsenal of brand new tents for our 2017 season, contact us for information on the many sizes and styles we carry. One of our tent experts will personally visit your venue or home to determine the best style and size for your event.
All-White Shower
An all-white theme is positively dreamy! We love this look because it can mesh well with any venue and of course, all-white is perfect for any bride-to-be.  Add a pop of colour to your tables with a multi-coloured centerpiece.
Try Blue, Instead of Pink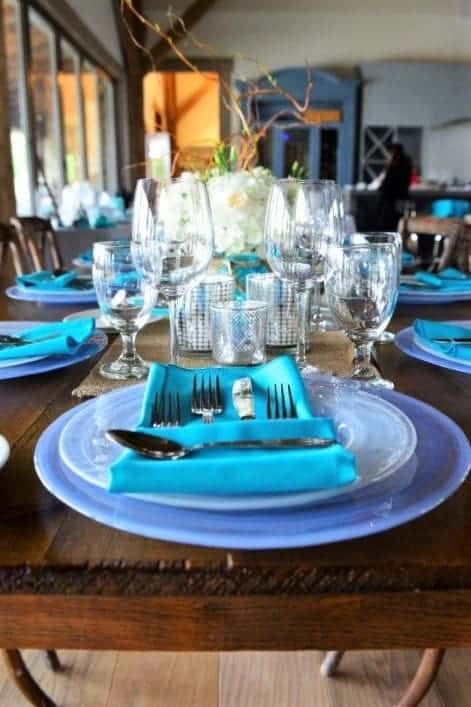 This client chose to use blue tones, paired with silver for a refreshing look that we're slightly jealous we didn't come up with first! But hey, that's why we love working with creative clients, who are willing to switch things up. P.s. our marble chargers also come in soft pink and green.
Subscribe to our blog below to receive weekly tips, tidbits, inspiration and stay up-to-date on our new products. We promise, no spam, just great advice for any event!